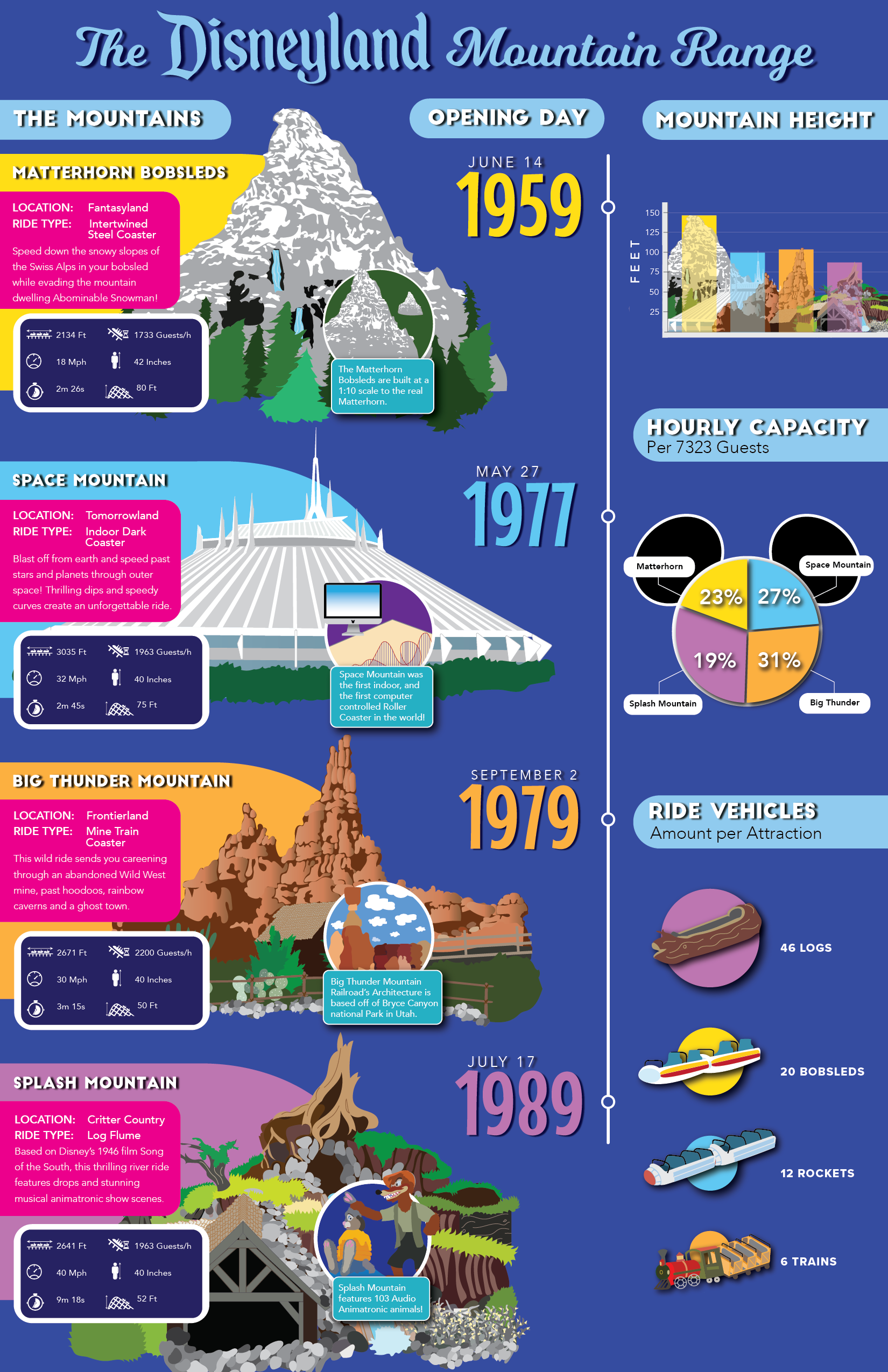 Editorial Infographic Design

 2018
VIU GD Year 3 - INFORMATION DESIGN
Disneyland is truly one of my favourite places! This infographic is meant to inform and educate the audience about the history and statistics of the "Disneyland Mountain Range" group of theme park attractions located at Disneyland Park in Anaheim, California. 

This infographic poster was created with all custom illustrations.
Rendered using Adobe Illustrator.